DUE TO CONTINUED GLOBAL SUPPLY CHAIN ISSUES, WE MAY NEED TO SUBSTITUTE CONTAINERS OR FLOWERS FROM THE PICTURES SHOWN. WE WILL MAINTAIN THE COLOR, SHAPE AND DESIGN OF EACH ARRANGEMENT. THANK YOU FOR YOUR UNDERSTANDING, PLEASE CALL 480-897-3733 IF YOU HAVE ANY QUESTIONS OR CONCERNS!
Be Happy Bouquet with Roses
Item #
T43-1A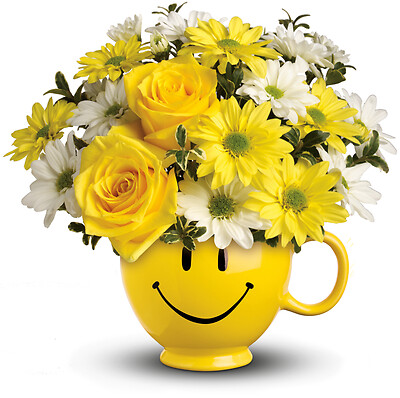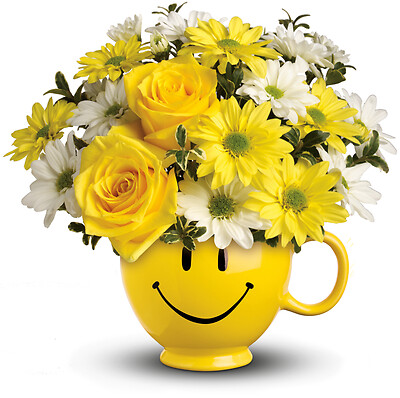 When you're looking to make someone smile, this happy face mug of roses and daisies is tops. Sure to cheer up everyone from a beloved wife to a busy boss, these are also great flowers for kids.
Classic white daisies combine with warm yellow roses and daisies in a yellow happy face ceramic mug.
You may also like...