DUE TO CONTINUED GLOBAL SUPPLY CHAIN ISSUES, WE MAY NEED TO SUBSTITUTE CONTAINERS OR FLOWERS FROM THE PICTURES SHOWN. WE WILL MAINTAIN THE COLOR, SHAPE AND DESIGN OF EACH ARRANGEMENT. THANK YOU FOR YOUR UNDERSTANDING, PLEASE CALL 480-897-3733 IF YOU HAVE ANY QUESTIONS OR CONCERNS!
Joy Forever
Item #
T05R110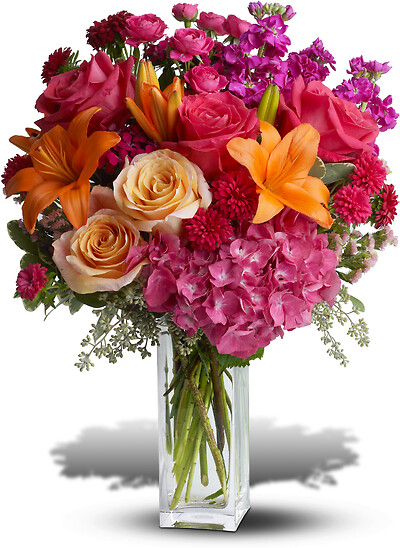 Wow! That's what they'll say when this explosion of color arrives at the front door. They'll love the flowers, the clear glass vase - and you for having such exciting taste. A win-win for everybody!
You may also like...